About Viper Parts USA™
A division of Collectors Choice Ltd™ & Snake Oyl Products™
OUR HISTORY
VIPER PARTS USA
The Viper wasn't the first snake in the automotive world. Before that was another famous snake, the Shelby Cobra.  Indeed, the Dodge Viper would take much of its inspiration from the original Cobra and Carroll Shelby himself.  Of course, with the introduction of any car comes the introduction of the parts and service to support them.
In 1963 Carroll Shelby created a company called Snake Oyl Products™ to serve as the AC Cobra parts supplier for Shelby Motors, Inc.  Twenty-five years later Cory Gehling would establish Collector's Choice, Ltd.™ in the rolling hills of Wisconsin.  Together with his father, Cory would build Collector's Choice into one of the premier service and restoration for exotics such as the Ford GT-40, Ferrari, Detomaso Panteras, old Shelby's, and of course the AC Cobra.
Of course, that expertise was a natural fit for the next exotic on the scene, the Dodge Viper. Two years after the first Vipers rolled down the production line, Snake-Oyl Products was resurrected under Collector's Choice in order to focus on the Viper.   "Our strong suit has always been serving limited production items within the sports car and racing industry," Cory stated.  "It was exciting to see old ideas come back to life and the Dodge Viper program was a natural fit for us."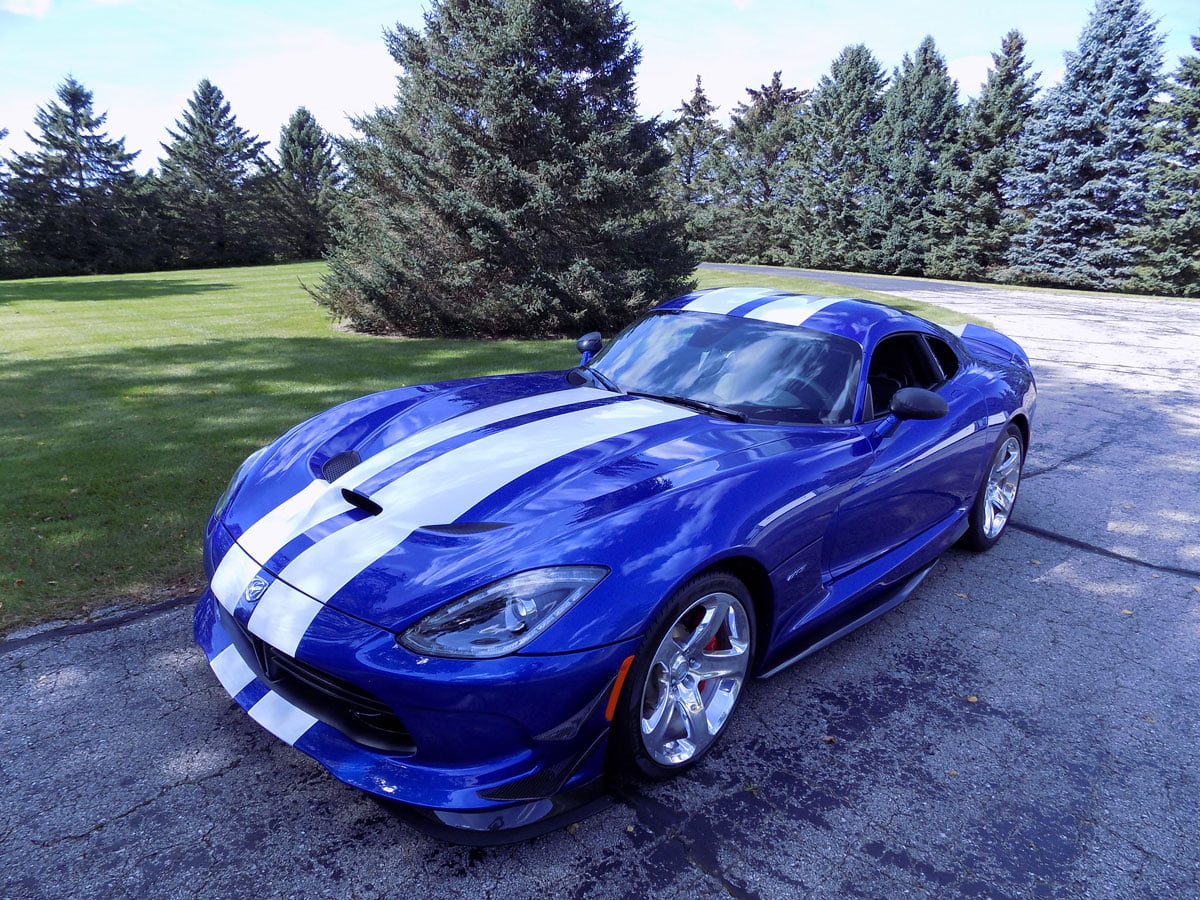 Today Viper Parts USA™, Snake-Oyl Products™ and Collectors Choice, Ltd.™ occupy over 22,000 square feet and continue to expand in Dane, Wisconsin just north of the Wisconsin State Capitol in Madison. Working with both Viper GTS-R and Comp Coupe teams gave us an inside look at component fatigue and those parts that could benefit from additional development.  We currently offer specially-built Viper products from switches to sway bars, from rotors to radiators – and everything in between.
Looking back to their roots as a concourse restoration company, Viper Parts USA™ and Snake-Oyl Products™ are looking toward the future preservation of the Viper family, especially when Chrysler is no longer supporting the older vehicles.  Says Cory, "We are in it for the long haul and it seemed like just yesterday the first 92-93 Vipers were coming off the line. Today we are seeing the early stages of vehicle restorations, with some Vipers now over 20 years old.  Who would have imagined that?"
So, if you are looking to restore your older Viper, dress up your newer car, or purchase track-proven parts for your Viper be sure to take a look at Viper Parts USA™ a division of Collector's Choice Ltd.™ and Snake Oyl Products™.   Both you and your car will be very glad you did.
SHOP
VIPER PARTS

Browse our products by year or category. We carry Dodge Viper parts to meet all of your needs.
If you are looking for a specialty items, do not hesitate to reach out.